Our Team
Our Surgeons
Dr Will Bryceson
MBBS FRACS (Orth) Orthopaedic Surgeon
Dr Will Bryceson is an internationally trained surgeon who specialises in surgery of the Shoulder, Knee and Foot & Ankle.
After completing a medical degree through the University of Newcastle-upon-Tyne, UK in 1996, Dr Bryceson left for Australia and spent the early part of his medical training in country Queensland where he gained an affinity for all things Australian and developed his interest in Orthopaedic surgery. He completed Orthopaedic training in Western Australia and moved to Victoria in 2008 to undertake a fellowship in foot and ankle surgery focussing on sports and arthroscopic surgery of the hindfoot and modern techniques in forefoot surgery. Will then spent further time both in Australia and Europe, gaining experience in arthroscopic and reconstructive Shoulder and Knee surgery.
He returned to Queensland in 2009 and holds a Consultant position at Cairns Hospital where he is actively involved in teaching Registrars and Medical Students.
Dr Bryceson is a member of the following associations:
Australian Orthopaedic Association
Australian Medical Association
International Society of Arthroscopy, Knee Surgery and Orthopaedic Sports Medicine
Australian Orthopaedic Foot and Ankle Society
Referrals via: Healthlink - bryceson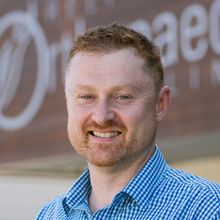 Dr Sam McKewin
B.Sc(Med) MBBS FRACS (Orth) Orthopaedic Surgeon
Dr Sam McKewin is an Australian fellowship trained orthopaedic surgeon. He graduated from the University of New South Wales in 1999 after which he began work at The Canberra Hospital as an Intern and Resident. He subsequently moved to Queensland in 2003 to commence work as an orthopaedic house officer at the Princess Alexandra Hospital in Brisbane.
Dr McKewin commenced specialist training in Orthopaedic Surgery in 2005. He spent his first year of training at the Cairns Base Hospital. After successfully completing his orthopaedic training and obtaining membership of the Royal Australasian College of Surgeons in 2008 he moved to Cairns to commence working as a staff specialist in orthopaedic surgery in 2009. Dr Mckewin commenced private practice the same year and in 2010 joined with Dr William Bryceson to form the Reef Orthopaedic Clinic.
Dr McKewin's interests are in Shoulder, Hip and Knee surgery. Dr Mckewin is proficient in arthroscopic (keyhole) surgery and arthroplasty (Joint replacement including revision) surgery of the hip, knee and shoulder.
Procedures commonly performed by Dr Mckewin are
Shoulder arthroscopy
repair of rotator cuff tears
repair of labrum tears (stabilisation)
arthroscopic treatment of biceps disorders
treatment of recalcitrant adhesive capsulitis
bursitis, calcific tendonitis , ACJ osteoarthritis, acromioplasty, coracoplasty
Hip arthroscopy
removal of cam and pincer lesions ( femoroacetbular impingement)
repair of labrum tears
treatment of ligamentum teres tears
removal of loose bodies
treatment of painful snapping hip
repair of gluteal tendon tears
treatment of trochanteric bursitis
Knee arthroscopy
treatment of meniscus tears
removal of loose bodies
ACL reconstruction
patella stabilisation
synovectomy 
Arthroplasty ( replacement) surgery
shoulder 
conventional, reverse, resurfacing
knee 
total arthroplasty (whole)
unicompartmental (half knee)
patellofemoral (kneecap)
hip 
total arthroplasty
Referrals via: Healthlink - smckewin
Dr Arvind Puri
MBBS FRCS(Ireland) FRACS (Orth) Orthopaedic Surgeon
Dr Arvind Puri has taken up a Orthopaedic Staff Specialist post at the Cairns Hospital since January 2014.
His surgical training commenced in Ireland where, having completed the Basic Surgical Scheme, became a Fellow or the Royal College of Surgeons. He then went on to New Zealand with family, where he was selected into the Advanced Orthopaedic Training Scheme and upon completion successfully became a Fellow of the Royal Australian College of Surgeons.
Melbourne was the next stop, with a year spent undergoing Foot and Ankle Arthoplasty fellowships.
It was Dr Puri's work as a Staff Specialist in Orthopaedics at the Cairns Hospital in 2012 that made him realise that Cairns was the place to be. He moved to Cairns along with his family in 2014.
Dr Puri has interests in lower limb reconstruction, general trauma to the upper and lower limbs and especially foot and ankle problems.
Referrals via: Medical Objects - Dr Puri - 439629NL
Associate Professor Michael Reid
MBChB MRCS MD MSc Dip (SEM) PG Cert (MedEd) FRCS (Tr and Orth) FRACS (Orth) FAOrthA, Orthopaedic Surgeon
Michael is a Consultant Orthopaedic Surgeon with sub-specialist interests in knee, hip, sports injuries and trauma.
Michael studied Medicine at the University of Aberdeen and graduated as a doctor in 1999 with Thomas Lauder Carr Prize in Orthopaedics.  Michael's early medical years were spent in Glasgow and then completing a higher research degree in London. He then undertook specialist Orthopaedic Training in the South East Thames Region of the UK. Michael spent a further two years completing fellowships in lower limb and shoulder arthroscopy, sports injuries, and primary and revision joint replacement in Perth, Western Australia and Chelsea & Westminster in the UK. He trained in musculoskeletal cancer surgery at the Royal National Orthopaedic Hospital in London and trauma surgery at the internationally renowned Edinburgh Orthopaedic Trauma Unit.  In 2014 Michael was appointed as a consultant at the Princes Elizabeth Orthopaedic Center Exeter.
Fortunately for Cairns Michael and his family were determined to return to Australia and he started work at Cairns Hospital in January 2015. He was quickly made to feel extremely welcome by both patients and colleagues. Michael and his wife, a local GP in Redlynch, along with their two children have thrived in Cairns and are delighted to have put down roots here. Although retired from Rugby, Michael still enjoys sport and can be seen adorning Lycra and riding his road bike up Copperlode or hurtling around Smithfield tracks on his mountain bike.
Michael is actively involved in teaching and has been appointed Associate Professor of Orthopaedic Surgery at James Cook University where he continues to be involved in research and the advancement of orthopaedic surgery in the Far North Queensland region. His extensive research has been the basis for his ongoing work to improve postoperative outcomes for his patients with a faster return to normal activities and sport.
A/ Prof Reid is a member of the following associations:
Australian Orthopaedic Association
Royal Australasian College of Surgeons
British Association for Surgery of the Knee
British Orthopaedic Association
Faculty of Sports and Exercise Medicine
Faculty of Surgical Trainers
Faculty on AO Trauma
Referrals via: Medical Objects 437208EH or fax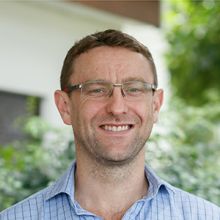 Dr Jeremy Loveridge
MBBS, FRCS (TR&Orth) FRACS (Orth) Orthopaedic Surgeon
Dr. Jeremy Loveridge is an internationally trained Consultant Orthopaedic Surgeon and a specialist in Hand, Wrist and Elbow surgery, including microsurgery.
Jeremy was born in Somerset, England and grew up as a country boy in a farming and academic family.  He studied Medicine at University College London Medical School, qualifying with a Bachelor of Medicine and Surgery in 2000.
He completed his Specialist Orthopaedic training in Bristol, England and was awarded his Fellowship in Trauma and Orthopaedic Surgery from the Royal College of Surgeons of England in 2010. This training included working with, and being mentored by internationally respected Hand, Wrist and Elbow Surgeons.
He came to Australia in 2011 to undertake further sub-specialty training in hand, wrist and elbow surgery, completing a Hand and Upper Limb Sports Injury Fellowship at the internationally renowned Perth Orthopaedics and Sports Medicine Centre, and subsequently completing a year's Fellowship in Hand and Upper Limb Surgery, including Microsurgery, at the prestigious Brisbane Hand and Upper Limb Research Institute.
Whilst in Brisbane, he was invited to Cairns to set up a specialist hand clinic at the Cairns Hospital in 2013. After working here for 2 years, he initially planned to return to the UK, and was appointed as a Consultant Hand Surgeon in Oxford, at the world renowned Nuffield Orthopaedic Centre. Due to his love of Cairns and Far North of Queensland, he declined the UK job to continue his Hand, Wrist and Elbow Clinic in Cairns.  Dr Loveridge was awarded the Fellowship in Orthopaedic Surgery from the Royal Australasian College Of Surgeons in 2016.
Dr Loveridge has a public appointment at the Cairns Hospital as a Consultant Orthopaedic Surgeon where he runs the hand unit, and actively trains junior surgeons and enjoys teaching medical students.
He has an academic appointment as Associate Professor of Orthopaedics at James Cook University and regularly presents his research nationally and internationally. He has published on hand and wrist surgery, as well as general Orthopaedics and Trauma research. He has written book chapters on 'The Management of 'Polytrauma', and co-authored on 'The Management of Scapholunate Ligament Injuries of the Wrist'.
Outside of work, he enjoys exploring Far North Queensland with his wife and four children, and riding and racing the local trails on his mountain bike.  
Referrals via: Medical Objects 443267FF or fax